If the Stop COVID NI app asks you to self- isolate, you can send a notice of this to someone else e.g. your employer or school
What's included on the certificate
The certificate will include your name and the date on which you can leave isolation.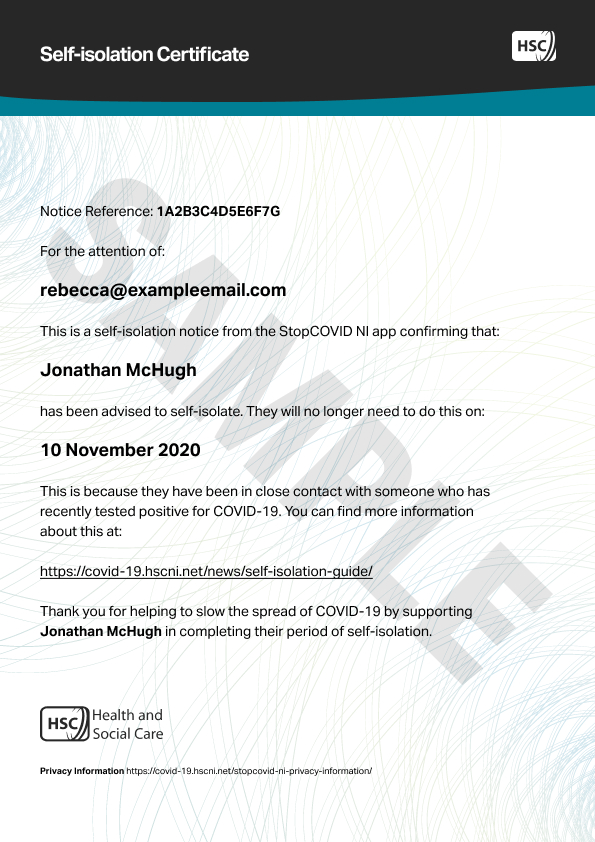 You will be asked for your name, email address and the names and email addresses of the people you want to send the certificate to.
HSC will use the secure GOV. UK email service to send the certificate to these email addresses and then delete all the information you provided.
You can only do this once for each period of self-isolation so please check all the email addresses you have provided are correct.
HSC CANNOT retrieve copies of certificates.
YOU may be eligible for a grant from the Department for Communities to support you through self-isolation. https://www.nidirect.gov.uk/articles/extra-financial-support
If so tick the box to send the email directly to Department for Communities.
You will receive a confirmation notice that the emails have been sent