Executive Restrictions July Update
Executive Restrictions July Update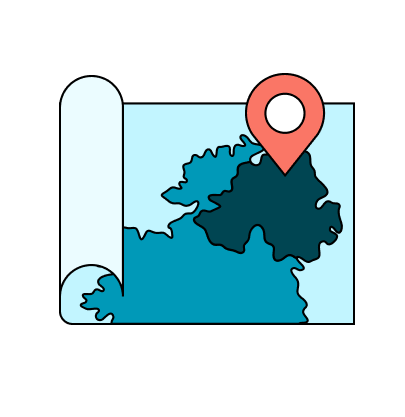 The progress of vaccination uptake and infection decline is improving the situation within Northern Ireland; however, due to the emergence of the Delta variant of the Corona Virus, the Executive have announced a delay in further easing of lockdown and travel restrictions with an indicative date review on 1st July with changes likely to take effect on 5th July 2021.
The 'stay alert' message remains in place due to the emergence of the new Delta variant of the corona virus, and focusing on individual behaviour rather than distance travelled.
Social distancing and wearing face coverings in public indoor areas will remain mandatory to mitigate spread of infection as lockdown eases.
Detailed information about the Executive announcement can be found here.
A full list of regulatory information and what it means for you can be found here.
The executive's easing decisions from 5th July include:
The return of audiences in theatres, concert halls and other venues, as well as the return of conferences and exhibitions.
Live music will be permitted, without restriction to volume, for rehearsal, recording or performance purposes in concert venues, theatres and other indoor venues which, for the duration of the rehearsal, recording or performance are set aside for that purpose.
Up to 10 people from no more than two households to meet in a private dwelling and stay overnight. If a single household has 10 members, the maximum is increased to 15 from no more than two households.
The end of household bubbles (linked households).
An indicative date of 5 July has been set to allow an increase in numbers attending outdoor gatherings. To determine maximum number that can attend, the organiser must have carried out a risk assessment.
Guidance for travelling both internationally and within the Common Travel Area during the COVID-19 pandemic can be found at: Travel advice and guidance
For hospitality services (including post wedding and civil partnership ceremony celebrations), live music, at ambient levels (music should be at a level that permits normal conversation) will be allowed. Dancing is still not permitted.
Close contact services to open without appointments but with remaining mitigations.
Updated:

4 months ago
Posted:

June 18, 2021 11:43 am
Share: