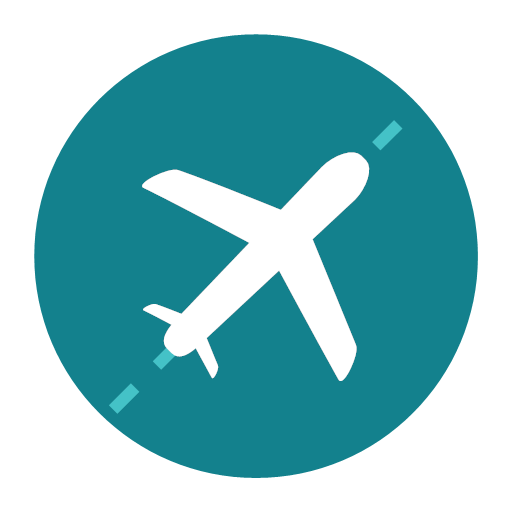 Current restrictions in Northern Ireland means that no unnecessary travel is allowed.
Future Travel Plans
You should carefully consider your holiday and travel options, in light of the continuing COVID-19 threat, regional regulations and restrictions.
A 'staycation' is one way of mitigating the risks – while also supporting the local economy once current restriction allow non-essential travel.
If you're holidaying abroad, you may have to self-isolate for a period of 10 days on your return home – depending on which country you have visited. See which countries you can travel to without having to self -isolate on your return here
Stay safe
If you plan to travel in the weeks and months ahead, keep up-to-date with the latest advice for the country you plan travelling to.
Remember to always follow the public health advice whether you're abroad, having a staycation or staying at home. Wash your hands frequently and well, and keep practicing social distancing. That's the best way to keep yourself and your loved ones safe.
Republic of Ireland
From Monday 8th February 2021, anyone travelling from NI into the Republic of Ireland without an essential reason for travel, will face a fine of £88 (€100). Anyone receiving a fine will have 28 days to pay or risk being summoned to court.
Northern Ireland residents should only cross the border for essential work or essential purposes, such as seeking medical treatment, otherwise they will be liable for fines.
Rules for entering or returning to the UK
New rules for entering or returning to the UK are now in place:
International Travel
From Thursday 21st January 20121 anyone coming into NI from abroad will have to return a negative COVID test before departure.
The UK's travel corridors have now closed (from 4:00 am on 18th January 2020) meaning all international arrivals must quarantine for 10 days.
Jobs that qualify for exemptions for travel (and associated rules for travel) can be found on the websites below.
https://www.gov.uk/government/publications/coronavirus-covid-19-travellers-exempt-from-uk-border-rules/coronavirus-covid-19-travellers-exempt-from-uk-border-rules
https://www.nidirect.gov.uk/articles/coronavirus-covid-19-international-travel-advice
Travel within the Common Travel Area
If you are arriving from within the CTA and plan to remain in Northern Ireland for at least 24 hours, you must self-isolate upon arrival for 10 days.
The Common Travel Area (CTA) includes Great Britain, Republic of Ireland, Isle of Man, and Channel Islands.
Further information about travel within the CTA can be found here:
Coronavirus (COVID-19): travel within Common Travel Area | nidirect
Exemption rules
People who routinely cross the border from Great Britain or Republic of Ireland for essential purposes are exempt from these requirements.
If you are arriving into Northern Ireland from within the common travel area to provide health or social care, or to provide an emergency service, you are not subject to these requirements. However you should consult with your employer before travelling or attending work, who will then advise you on the best course of action.
For more information about travelling within Northern Ireland, click here.
Updated:

2 months ago
Posted:

December 14, 2020 12:01 am
Share: