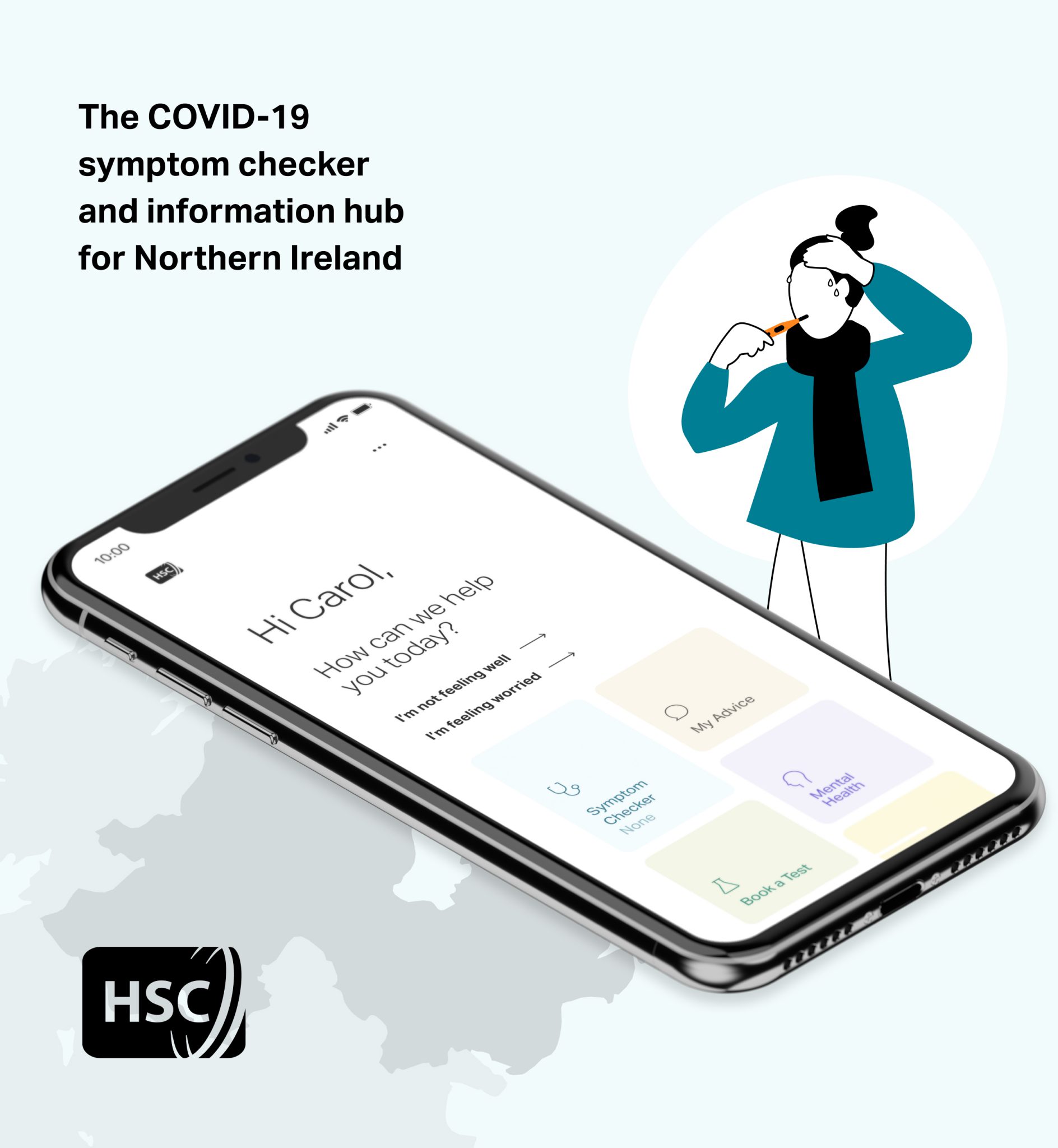 How do I check my symptoms?
You can check your symptoms using the COVIDCare app which will allow you to track your self-isolation if you have COVID-19 symptoms.
If you would prefer not to download the app you can also check your symptoms or someone else's symptoms at https://check.covid-19.hscni.net/
How does this app work?
The COVIDCare NI app has been developed by Digital Health and Care NI in partnership with Health & Social Care, the Public Health Agency and the Department of Health.
The app has been designed to help the public in Northern Ireland keep up to date with the latest advice on the COVID-19 pandemic, helping you to:
Check if you or someone in your household has coronavirus symptoms.
Access personalised advice based on your answers to the symptom check questions.
Decide if you need clinical advice and how to access it.
Easily find links to trusted information resources.
Self-isolate if you have symptoms by checking the self-isolation timer for both yourself and your household.
Search current advice by using a search function of FAQs.
We continue to update the app with new features based on feedback from citizens in Northern Ireland and will continue to ensure app users get access to the most up to date headlines and changes in the advice and guidance.
Things are moving quickly with the pandemic so you may need to come back to refresh your app regularly. We'll let you know when this is necessary.
Thank you for your support in helping us project your family, friends and community.
Who can use the app?
The app is available for use in Northern Ireland to all individuals who are currently residing in Northern Ireland.
Data Security
The app does not collect any personally identifiable information.
We will collect information related to the postcode and age of the user to help us track the impact of COVID-19 in Northern Ireland.
This will help us to plan services and ensure that resources are directed to the areas of greatest need.